Hello, hello Life as a Thrifters! I'm Karah and I blog at

the space between

... you know the space, the one between where you've been and where you're going. It's nice to meet you!
And if I'm over here today that means Holly is snuggling up with the brand new baby. Congrats Holly!!
I'm so excited to be here as part of Holly's
Repurposed and Redone
series! Don't you just love the transformation you can make to so many different things?
One of our favorite projects we have around our house (well ... we are in the process of moving to Key West from Curacao right now so the more accurate location is on a container ship ... but I digress) is the coffee table I made out of two doors I found in a dumpster.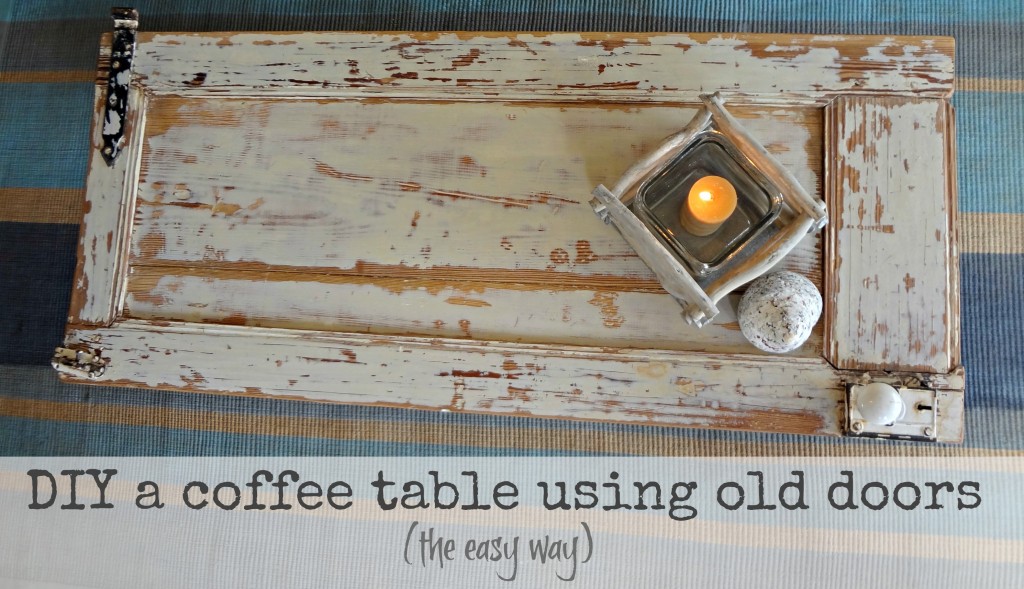 Here's what they looked like when I brought them home.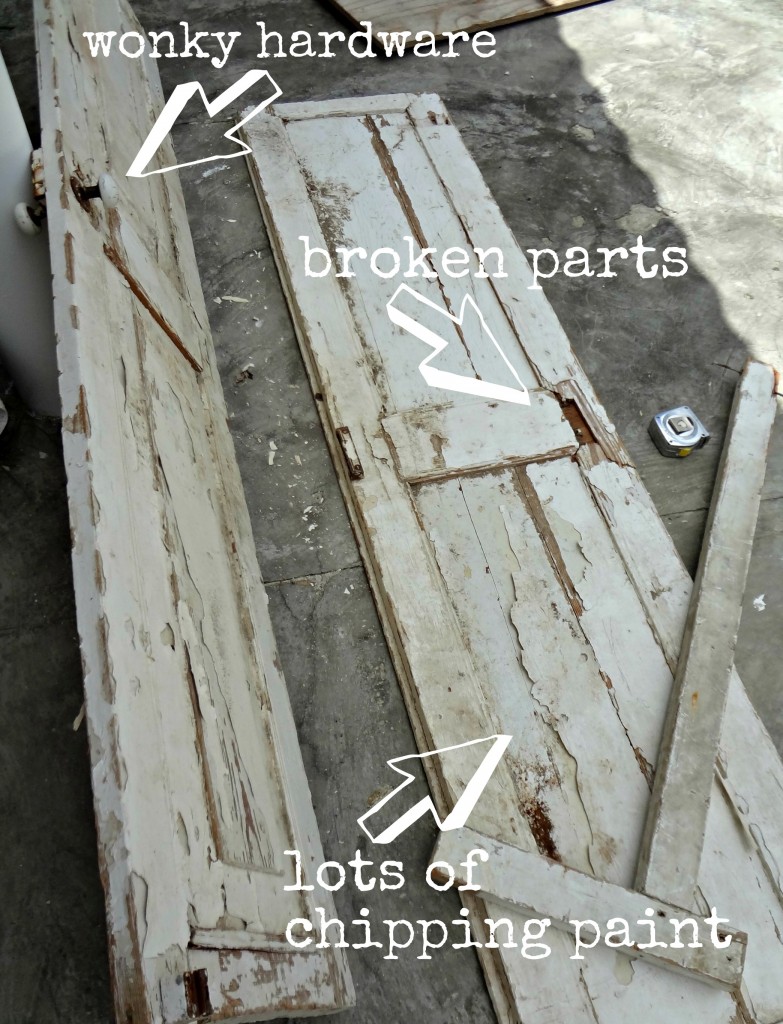 I was actually able to use wood from the doors as legs for the coffee table. And no doubt the scraping and sanding was the most labor intensive part of this project.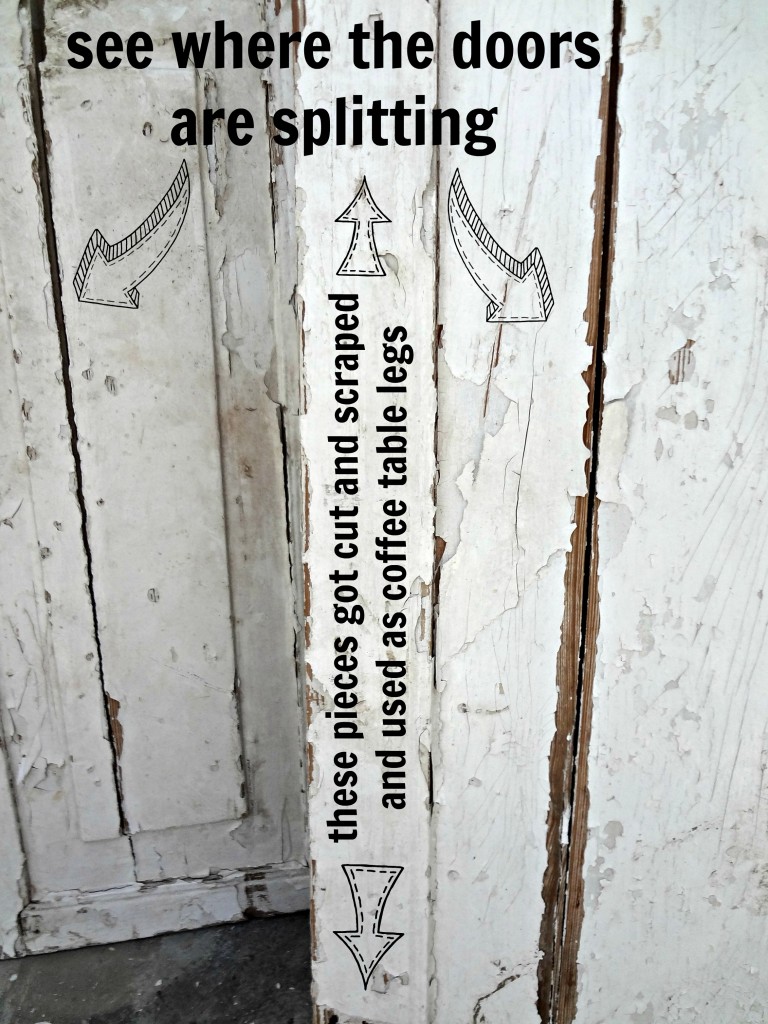 I added casters to make it easy to move around.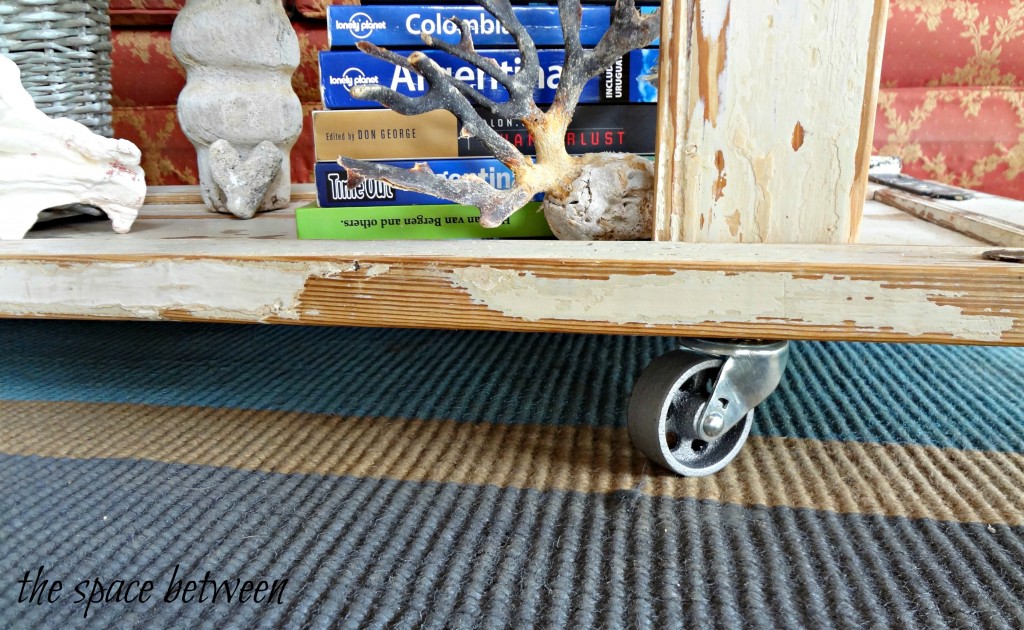 And we ended up with one of our favorite pieces of furniture. (Well, I guess if you only have those couches to compare it to there isn't much competition. I'm happy to report, those couches are NOT on the container ship to Key West!) :)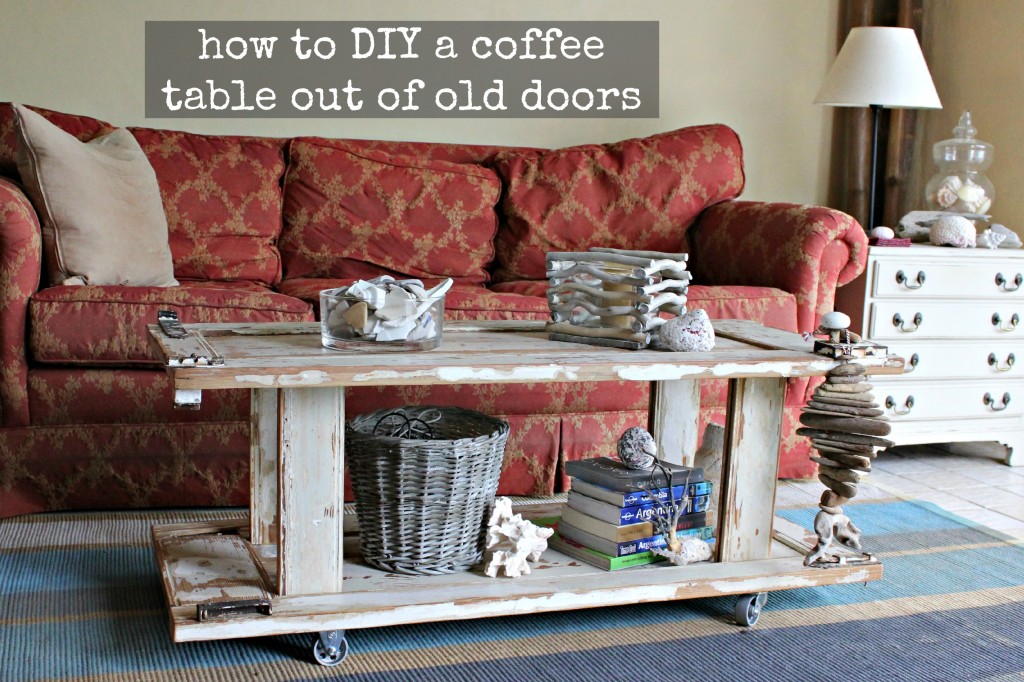 Thank you so much to Holly for having me today and thank YOU for taking the time to read about my project!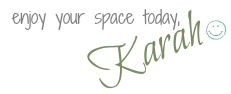 Pin It Now!